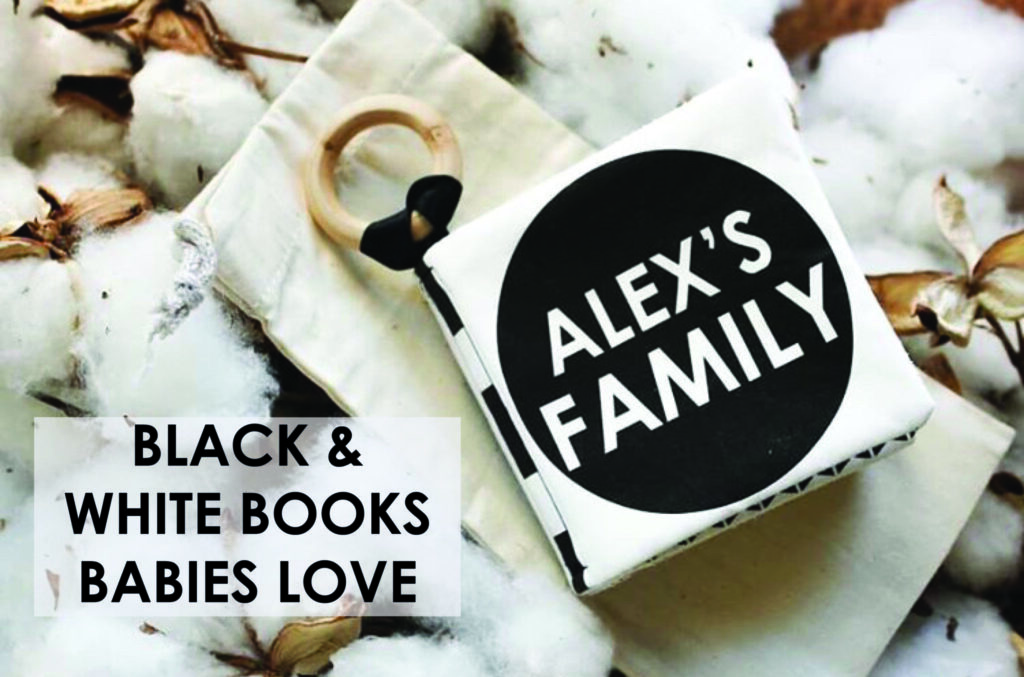 BLACK AND WHITE BABY BOOKS FOR MODERN INFANTS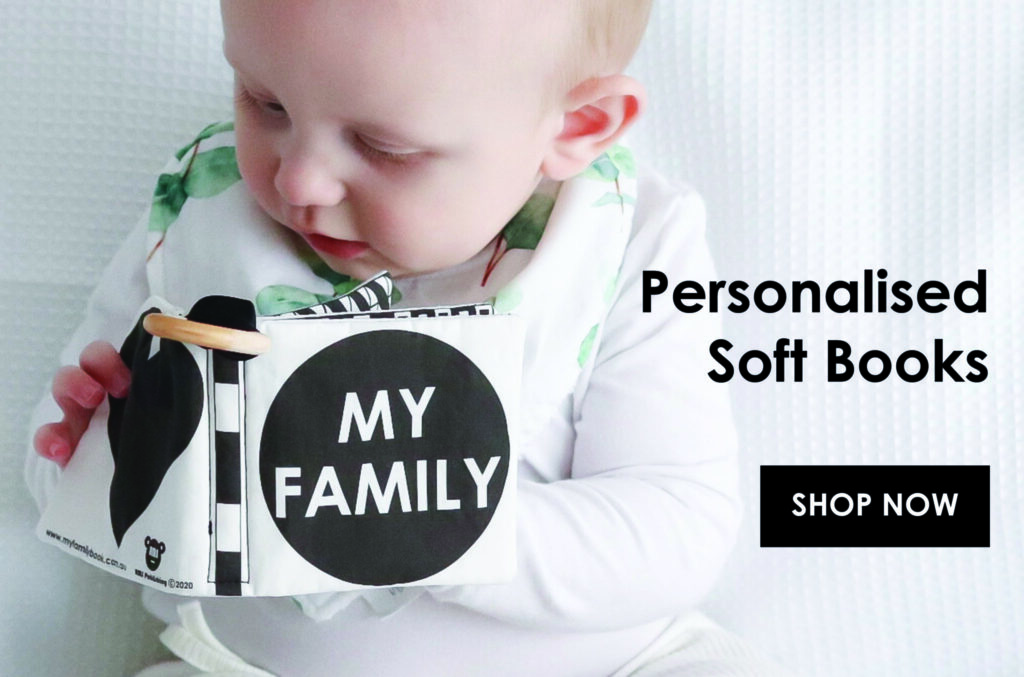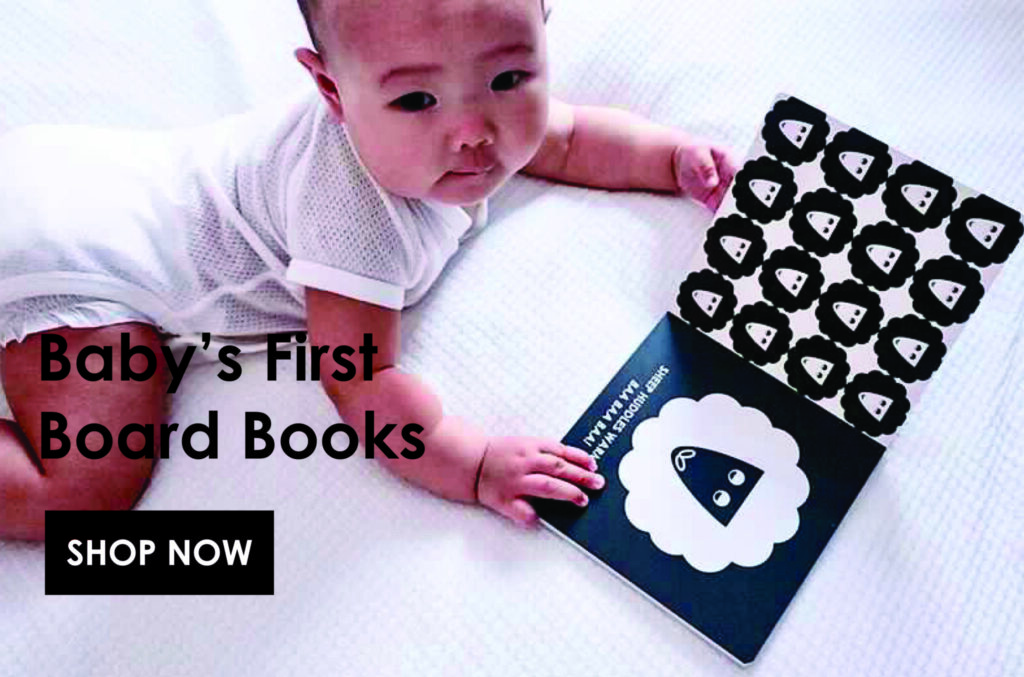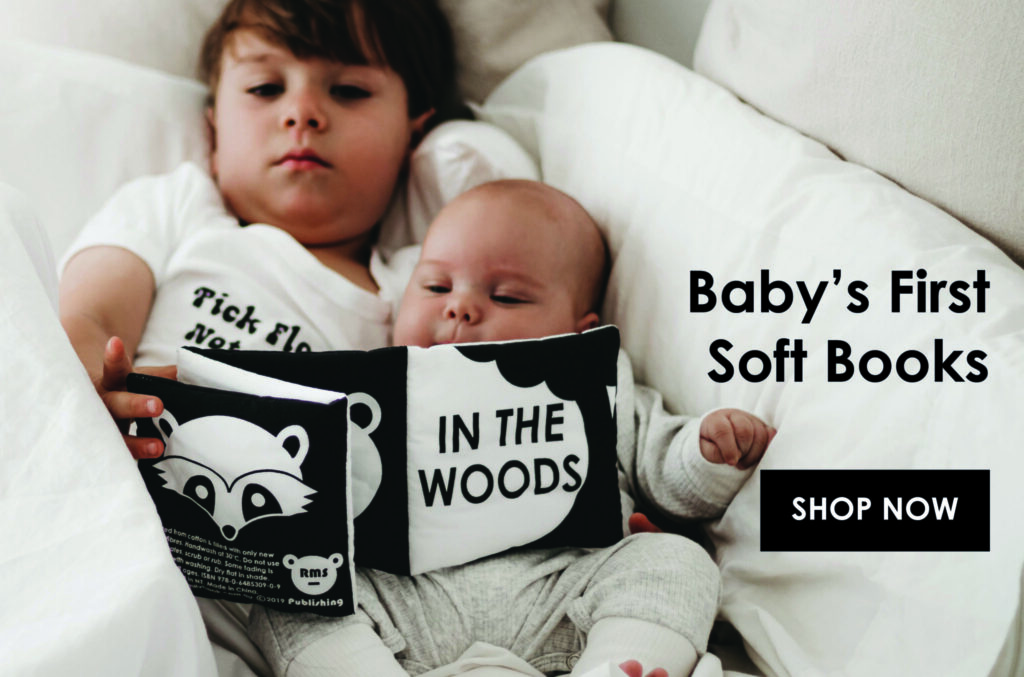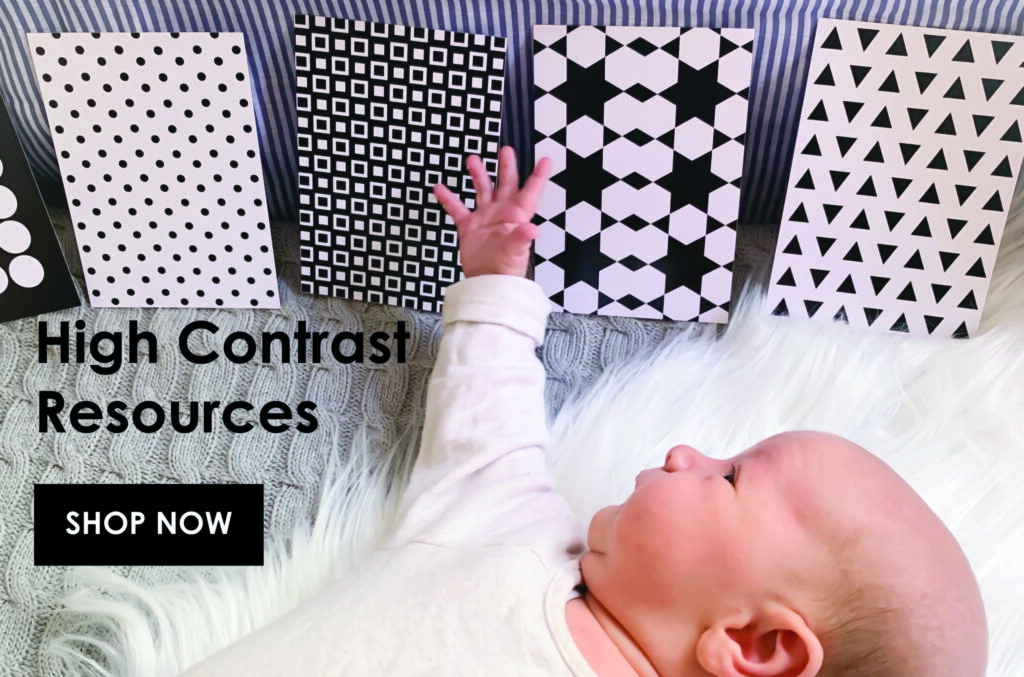 WHY BLACK AND WHITE FOR BABIES?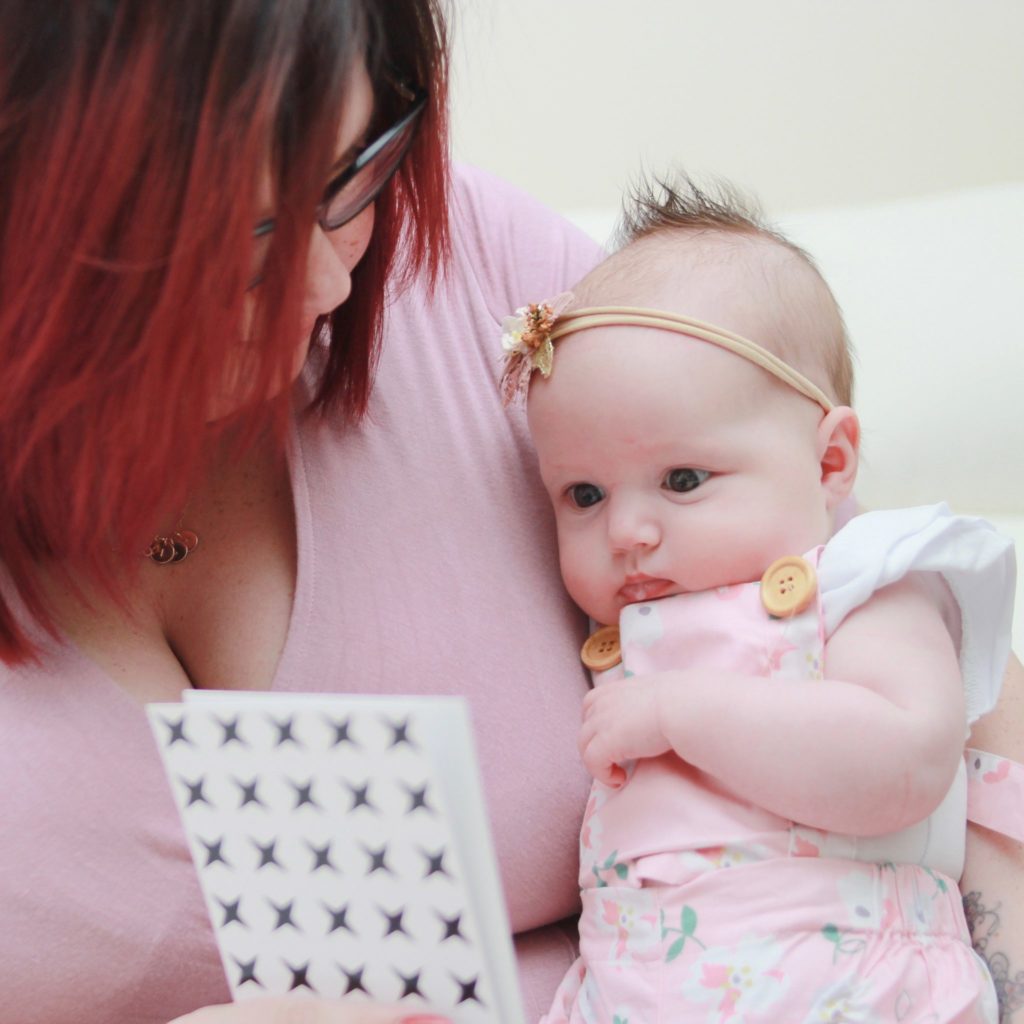 The first 3 years of your baby's life is when the most brain & cognitive development occurs. During the first 6-9 months of age while your babies retina develops they see in high-contrast black and white. Using high-contrast bold monochrome and geometric designs during these key development years of baby's life nurtures and stimulates important brain cell growth; physical development and fosters curiosity, creativity and confidence.
Black and white soft books or high-contrast resources also offer baby a calm and settling stimuli in an often chaotic and ever-changing environment as their brain processes their world.
HOW TO CREATE YOUR PERSONALISED FAMILY SOFT BOOK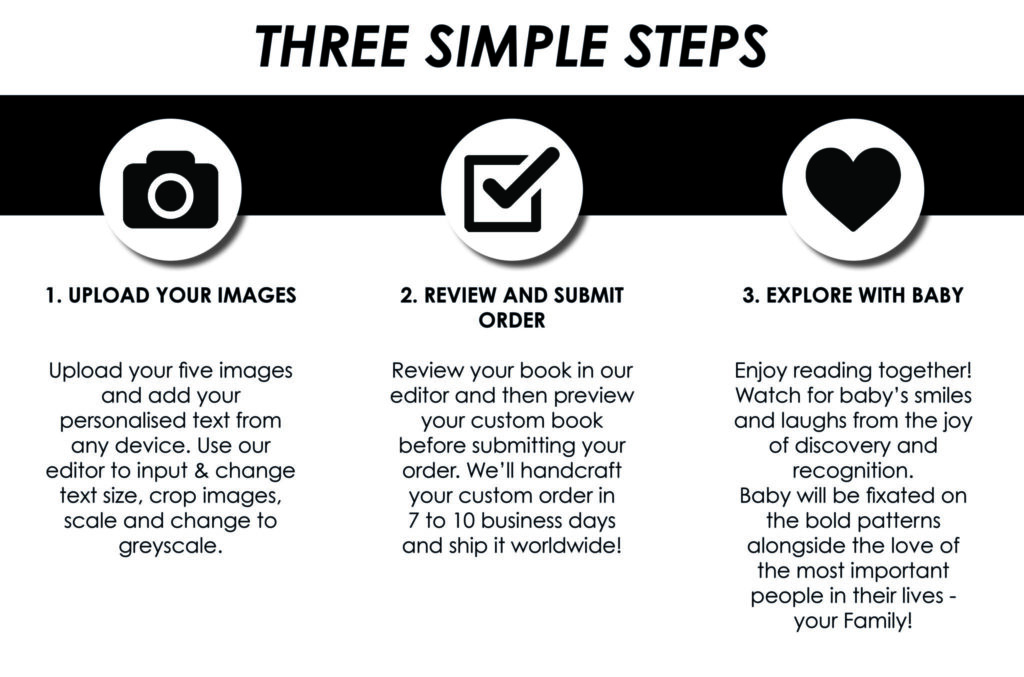 WORLD WIDE BEST SELLING BOOKS DESIGNED BY AUSTRALIAN MUM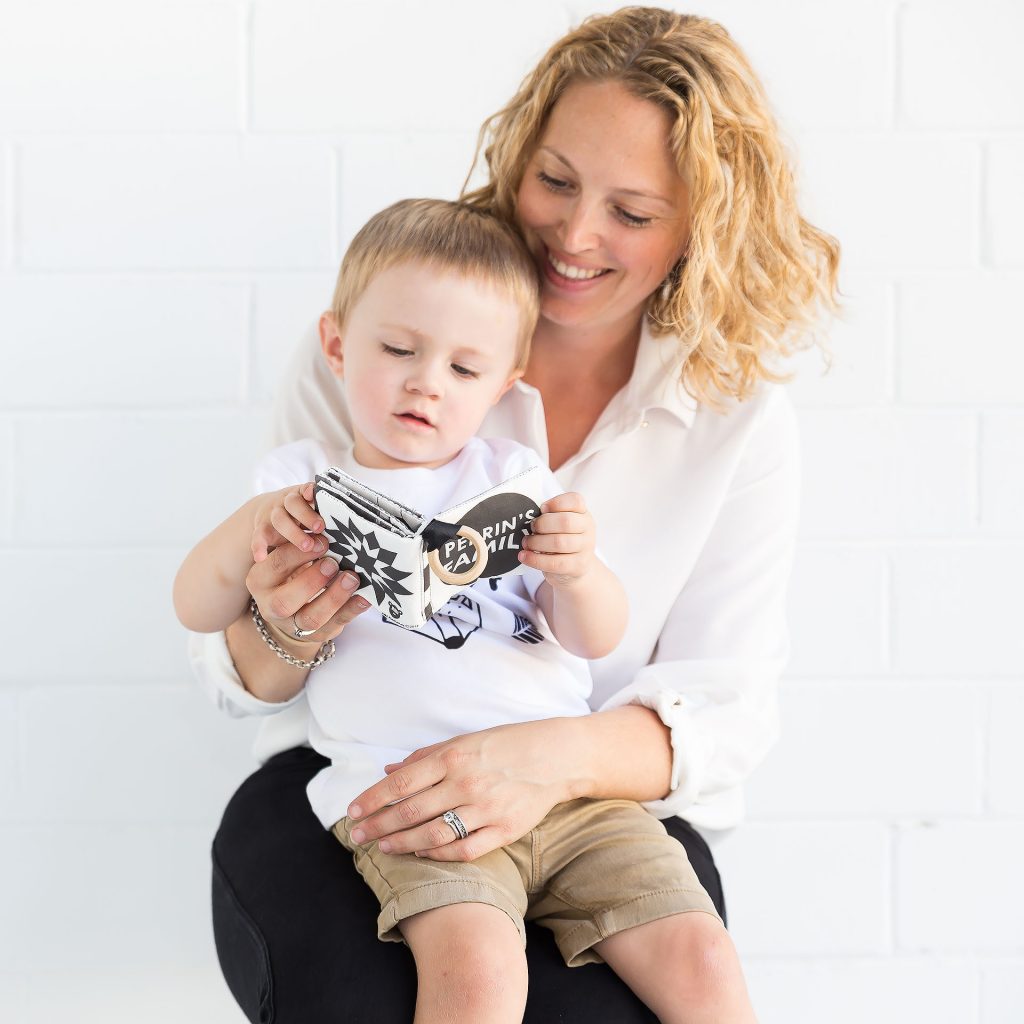 Black and white early learning is essential for the development of every child right from day zero when you first meet.
At RMS Publishing we are focused on designing natural, sustainable and practical products that are developmentally appropriate for 0 to 4 years of age.
We've created a range of engaging books and resources that are loved world-wide by babies and their parents for making early learning easy, fun and enjoyable.
TESTIMONIALS
"I've just received our latest My Family Book for the newest addition to the family. It's such a lovely gift and I'm sure she will enjoy receiving it for Christmas. Easy to order, wonderful to deal with and quick delivery. I will continue to recommend this beautiful, personalised book!"
Shannon
"The first family we gave one of these to were very happy. They make excellent presents for families who have relatives overseas to enable their babies to become familiar with those special and important family members. Thanks."
Barbara
"Wow, ours has just arrived and it is absolutely lovely! The quality is excellent, I was really surprised at how quickly it arrived too. It gives me some peace of mind for when my youngest starts daycare and has something comforting from home if he gets a bit homesick. Thank you so much!"
Caz